Welcome to Syone, your trusted partner in delivering cutting-edge technology solutions.
As a proud partner of Camunda, we're excited to offer our expertise in Process Automation through Business Process Management (BPM) consulting to help your business to achieve the digital transformation goals.

At Syone, we understand that every business has unique needs and challenges. That's why we offer the Automation, Orchestration and Transformation of your business processes in partnership with Camunda, designed to help businesses of all sizes and industries bring IT and the business together, establishing a holistic view.
In Partnership with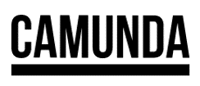 Our services include